22mar5:30 pm6:45 pmOnline Session - Intro to Dhyan Vimal's 6 Rites of Creation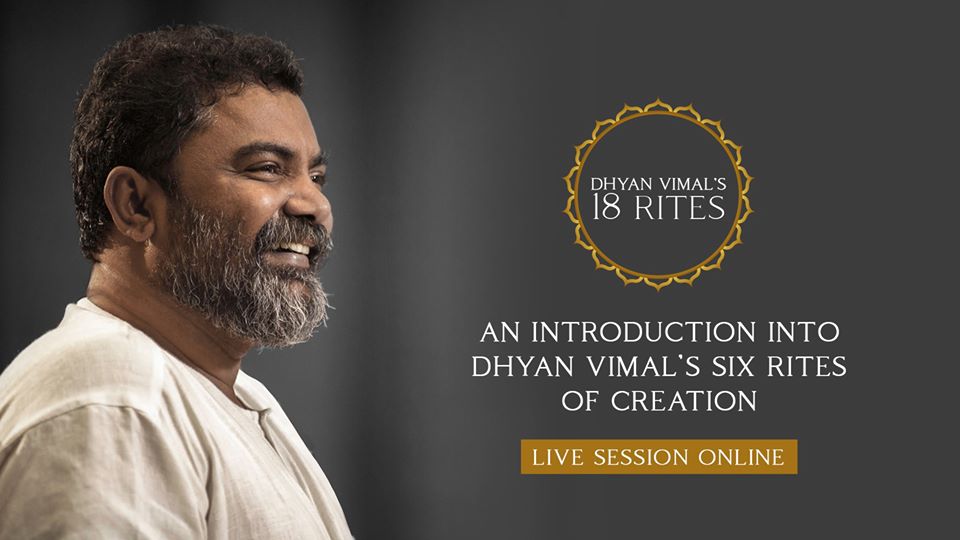 Event Details

Join us for an online introduction into the first two rites of Dhyan Vimal's 6 Rites of Creation!

ABOUT THE 6 RITES OF CREATION
As part of Dhyan Vimal's 18 Rites of Awakening, the first 6 rites help you to wake the creator in you. By this, you can wake up as someone who can shape your life, not be shaped by life. This introductory session will provide an overview of these powerful tools for waking up as an effector of life.

WHAT YOU WILL LEARN
During this facilitated live session, you will:
– Be introduced to the First and Second Rite of 6 Rites of Creation
– Watch a short video lecture by Dhyan Vimal
– Learn the mudras (embodiment tools) for the 6 Rites
– Enter a 10-minute silent sitting to integrate the learning
• 15-30 group live Q&A and interaction with the facilitator

To explore more info on The 6 Rites of Creation beforehand, visit our MASTERCLASS Free Library: https://www.dhyanvimalinstitute.com/masterclass

WHEN TO JOIN
Date: Sunday, 22 March
Time: 5.30pm – 6.45pm CET (Berlin Time)
Fee: Free
(Time zone converter: https://www.thetimezoneconverter.com/)
// Session entry closes 5 minutes after it begins //

Register:
https://www.eventbrite.com/e/dhyan-vimals-6-rites-of-creation-online-meditation-tickets-99967401188

HOW TO JOIN
Once you register, you will receive a confirmation email with a Zoom link for the session. We recommend you to join from a computer in a quiet space where you can be with you. Download the Zoom plugin in advance, and log in a few minutes earlier to settle in.

Welcome!
Time

(Sunday) 5:30 pm - 6:45 pm CET (Berlin Time)