DV Meditation Hour
A small bit of evolution every day
"This meditation is for you. Staying with you and just allowing a contemplation to pass through, to dedicate an hour to simply sitting, observing oneself in whatever activity one is in, just simply paying attention to you."
Every day we share a 5 to10 minute contemplation and we invite you to listen and spend up to an hour in quiet reflection.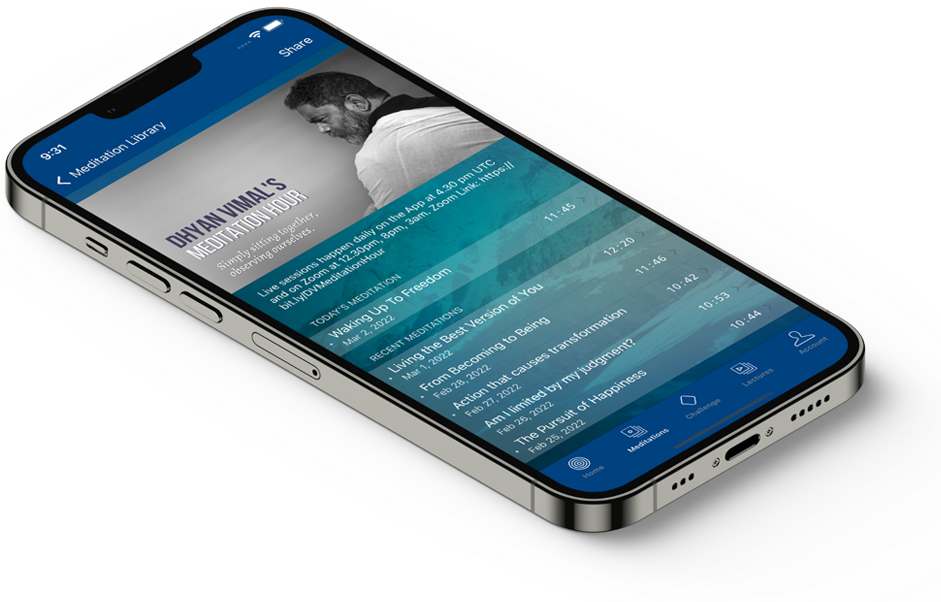 Live Meditations
Live Meditations are an opportunity to actually sit with enlightened Master Dhyan Vimal from wherever you are. Just click to join and participate as you are taken through a journey of self-discovery. You will also have access to a library of meditations on a variety of topics.

Audio & Video Lectures on Meditation
We have also handpicked a selection of lectures by Dhyan Vimal on many subjects that include growth, awakening, transformation, meditation and creation.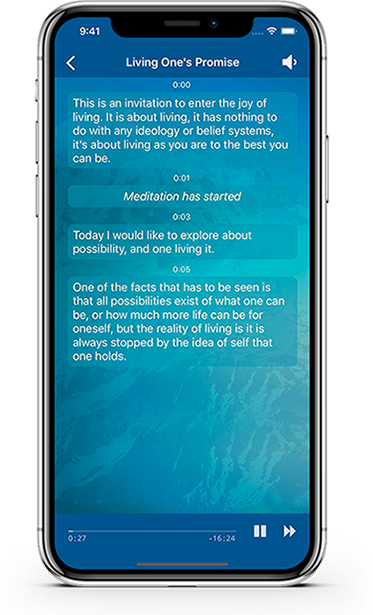 21-Day Challenge
Challenge yourself! This is a carefully curated programme that shares the 6 rites of creation. This is an invitation for you to wake up to your own ability to be the person you want to be and live the life you choose. Start the challenge today.

Daily Quotes
Choose the best time for you. Each day you will receive a quote which is a contemplation for the day.

Notifications
Set your daily reminders to be notified when a new quote or new content is available.

New indicator settings
Track your progress – you can mark your lectures and meditations as completed to keep track of your personal library.

Offline Lectures
Download lectures to hear when you are offline.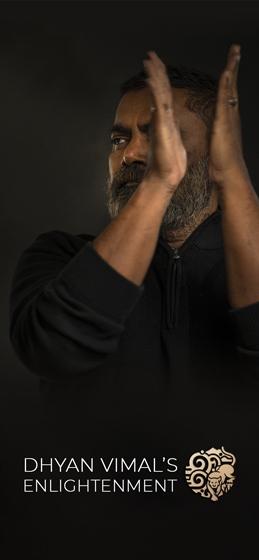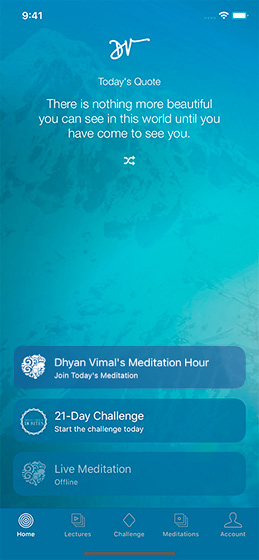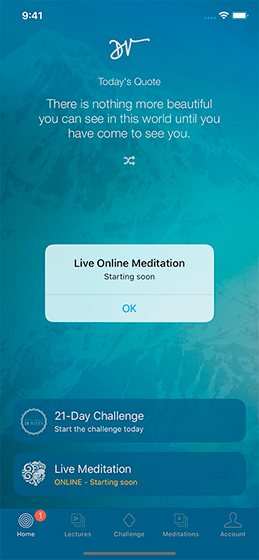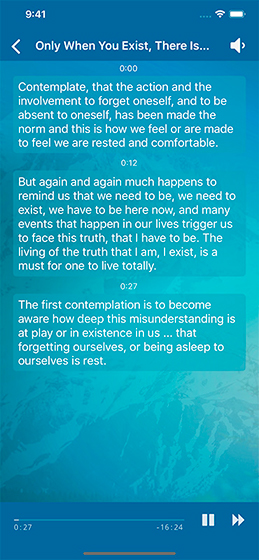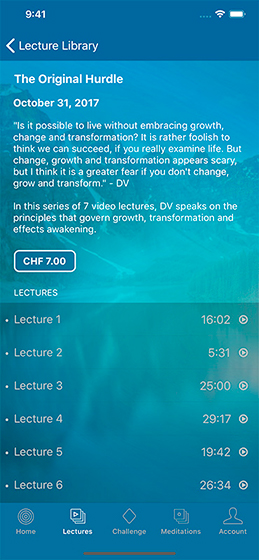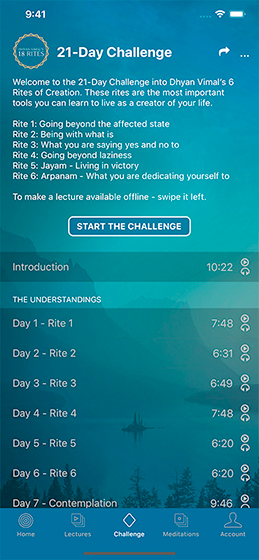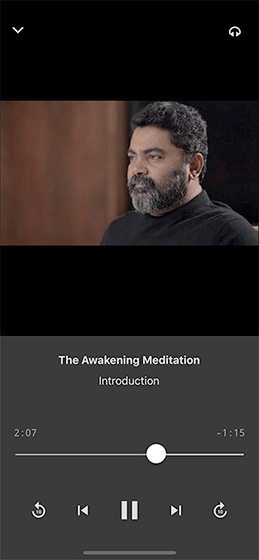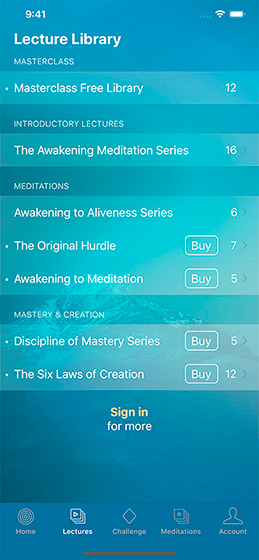 Stay tuned and receive updates on the work of Dhyan Vimal.