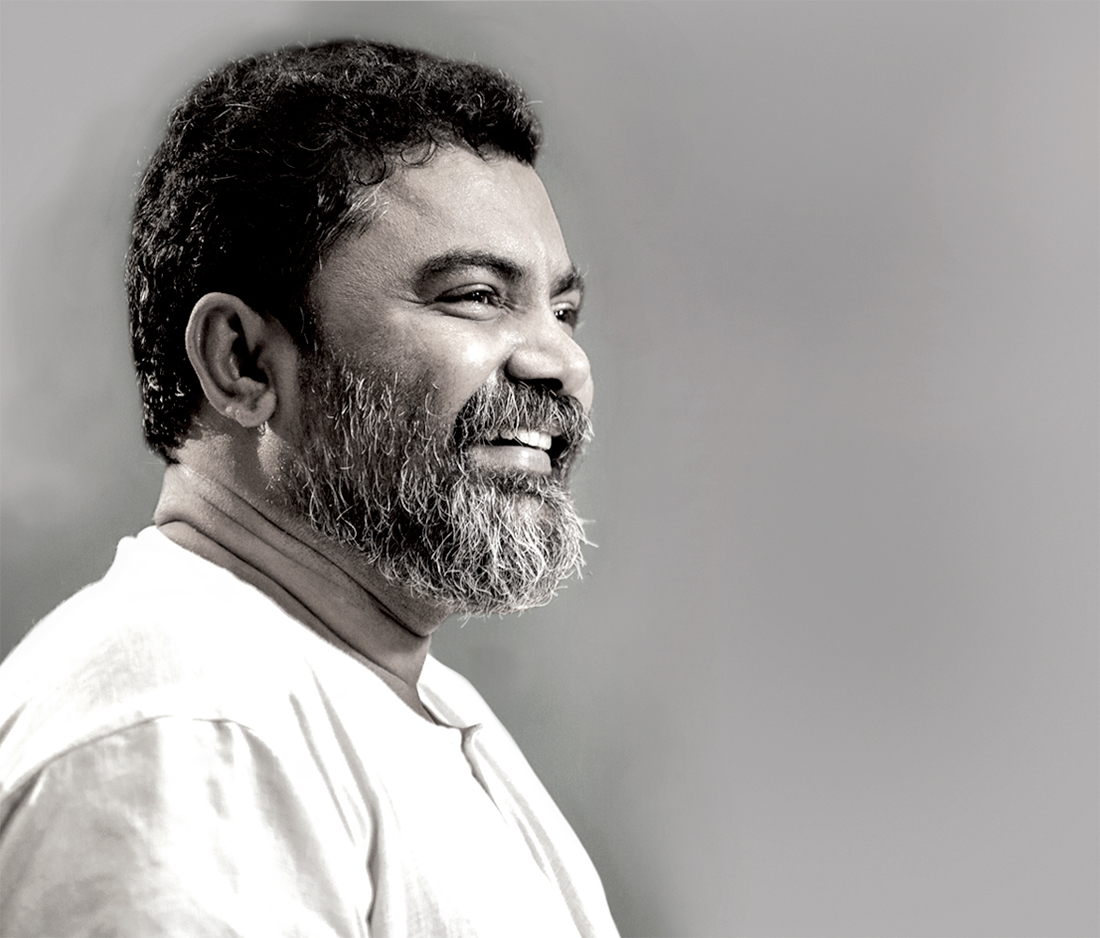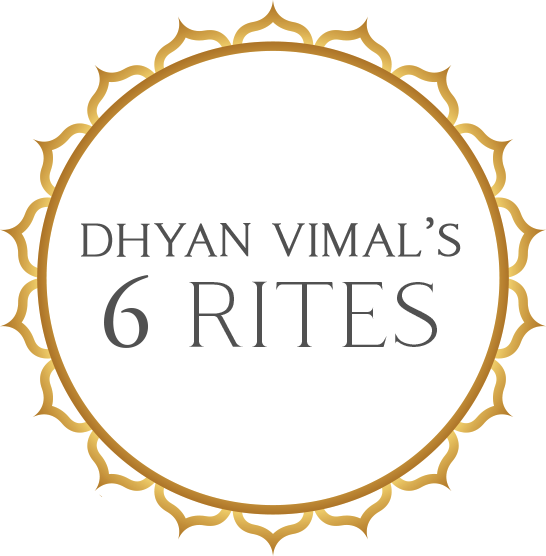 An Exercise in Personal Creation
Whenever we wake up from the sleep of who we are, we will simply live the reality and creation that is ours to live out. This is the truth. No other work is needed, just to wake up. We have been asleep or put to be in a state of sleep by which we are ruled by all kinds of things, by which we miss all that is there as ourselves and what we can come to be. This missing of ourselves and what one can come to be is what is felt as a lack or the pain, or the unfulfilled state most experience. This state of sleep is so total, an effort is needed to wake up.
This 6 Rites which are a part of the 18 Rites is the base … the governing rules by which one can come to be awake.
The hardest thing to accept is how amazing and how much there is to oneself and one's possibility. This is an effort for all of humanity in which we are playing a role in the waking of ourselves for all; for only by this, what we know of how life can come to be, will actually come to be.
ABOUT THE STUDY PROGRAMME
This self-study programme is designed in a way for learning to happen naturally, at your pace without influence and any doctrine. It is an invitation to explore for yourself, and by that you come to your insight … to be pure in your waking without others' input. The key is to keep you as you in you, as how you are, and only then that waking can happen. The mistakes of many teachings are for you to copy or imitate another's insight and realisation which is false and again it takes you away from you. We hold the truth for all to come to their waking individually and it is unique to each person.
THE EMBODIMENT PROCESS
When you come to it by yourself, the chance of it becoming yours or your embodiment, is high … and by this the natural correction comes to be. The truth behind this is you see the truth for yourself, and by this the waking happens naturally without effort. When this waking is there, the result of the waking follows naturally. The effort is to allow you to come to this by you without any interference.
The key to the programme is not to make you dependent, or a follower, but a master of your own self. In short it has to be a celebration in learning and waking.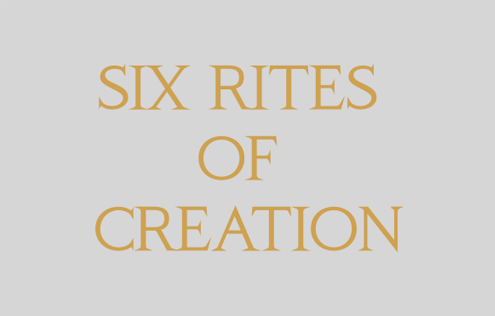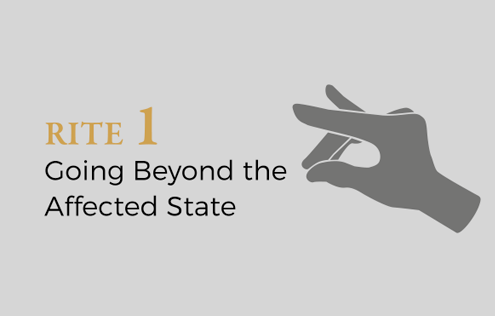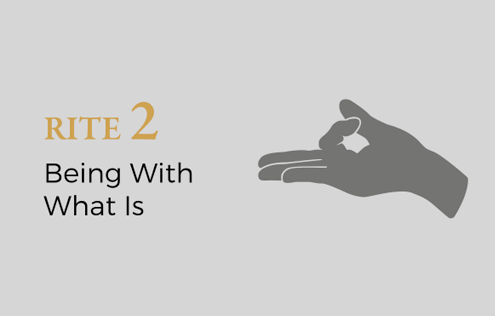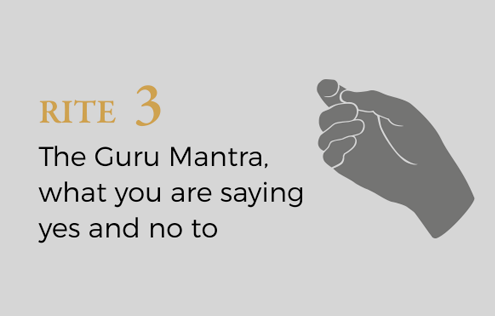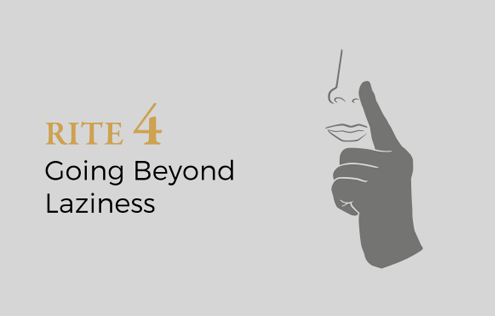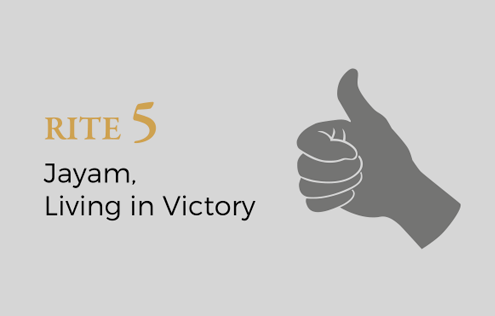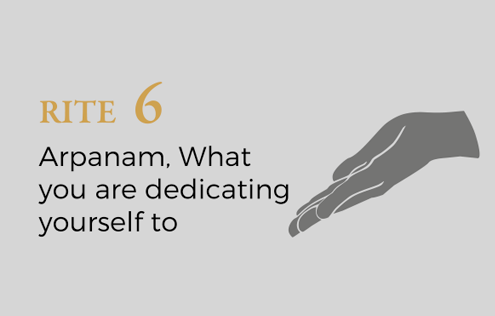 Programme Fee: 380 USD | 320 USD for Masterclass subscribers | 50 USD for repeating students
*All prices subject to 6% SST
LEARN MORE ABOUT THE 6 RITES OF CREATION AND THE 18 RITES MUDRAS
Programme Structure
This is a self-study programme which includes all the following features presented in a carefully designed structure curated for your learning experience. This is how it works:
Watch the video lectures and undertake the study on the 6 Rites Online Learning Portal.

Join facilitated sessions for study discussions and exercises.

Online Programme:

6 facilitated online sessions.

Explore additional learning resources in the 6 Rites Archive and DV Masterclass Library.
What is Included
Video and Audio Lectures created by Dhyan Vimal

Study Sessions with Facilitators

Meditation and Embodiment Exercises

Online Intro sessions into the Somatic Work

Exclusive Online live sessions and resources available for DV Institute Students

Monthly Online Study Sessions for Programme Graduates

Access to 6 Rites Archive with Supporting Lectures from DV Masterclass Library

One-month Free Access to the DV Masterclass Lecture Library
For non-subscribers and new programme students.
RITE 1 - GOING BEYOND THE AFFECTED STATE
Lecture 1 - Acknowledging I am a process | Video - 23:26 min

Lecture 2 - Hopeless Recovery | Video - 34:22 min

Lecture 3 - Seated in the actual | Video - 30:42 min

Lecture 4 - The Initiation | Video - 11:30 min
RITE 2 - BEING WITH WHAT IS
Lecture 1 - The Natural State | Video - 23:47 min

Lecture 2 - Staying with What is | Video - 23:52 min

Lecture 3 - Holding Yourself Rightly | Video - 29:57 min

Lecture 4 - Honouring Yourself | Video - 19:21 min

Lecture 5 - Discovering Your Desire | Video - 39:15 min
RITE 3 - THE GURU MANTRA, What you are saying yes and no to
Lecture 1 - The capacity to Participate | Video - 36:15 min

Lecture 2 - Discovering Your Yes | Video - 24:32 min

Lecture 3 - Saying Yes to You | Video - 25:10 min

Lecture 4 - Living the Yes | Video - 14:06 min
RITE 4 - GOING BEYOND LAZINESS
Lecture 1 - Waking to the flow | Video - 33:12 min

Lecture 2 - The Capacity to Hold you Rightly | Video - 34:45 min

Lecture 3 - Participating with Your Fulfilment | Video - 37:35 min
RITE 5 - JAYAM, Living in Victory
Lecture 1 - Waking Up to Be the Person You are | Video - 23:55 min

Lecture 2 - The Shift | Video - 30:07 min

Lecture 3 - Meeting the Challenge Within | Video - 38:32 min
RITE 6 - ARPANAM, What you are dedicating yourself to
Lecture 1 - Going Beyond Blindness | Video - 42:44 min

Lecture 2 - Confessing You Love | Video - 35:11 min

Lecture 3 - Vipassana Instruction | Video - 11:34 min

Lecture 4 - Earning the Crown | Video - 37:04 min
FAQ
Do I need to attend all live facilitated sessions?
To receive the full learning of the 6 Rites of Creation Programme as it's designed, it's recommended to attend all the facilitated sessions.
Will the online programme session recordings be available?
If you have registered into an online programme, all live session recordings will be available for you upon request.
How long will I have access to the programme resources?
All programme resources on the Learning Portal will be available for you as soon as you register into the programme. Access to the Learning Portal will end 2 months after your programme's first session.
How long will I have access to the DV Masterclass Library if I am currently not a subscriber?
If you are joining the 6 Rites Programme for the first time, you will be given access to the DV Masterclass Basic Library for 1 month.
WHAT STUDENTS SAY ABOUT THE 6 RITES PROGRAMME
JOIN A FREE INTRODUCTION INTO THE 6 RITES
If you would like to learn more about the 6 Rites but you are not yet ready to sign up for the programme, we invite you to join a free introduction session where you will be introduced to the 6 Rites and the Mudras. Our facilitators will guide you into the learning of the 6 Rites through video lectures by Dhyan Vimal and many curated exercises. The session is approximately 75 minutes long.