25apr7:00 am8:30 amOnline | Introduction Into Somatic (With Jothi)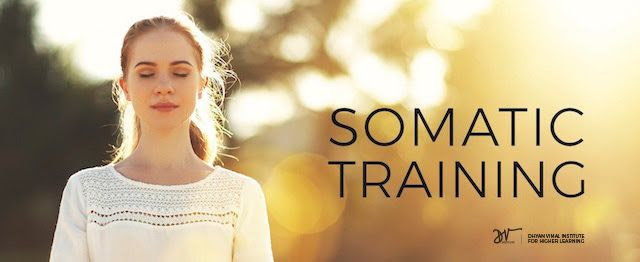 Event Details

We invite you to join us for a two-part introduction with Jothi (Gregory) into the basics of somatic work and the Prabhu Method!

Time: 7:00am EST and 11:30am EST

Time: 7:00am EST and 11:30am EST

**// Two sessions are offered on each date to give you an opportunity to join from your time zone. You are welcome to join both sessions. //**

ABOUT THE SOMATIC WORK


The Prabhu Method is based on somatic teachings of Jothi and the work of Dhyan Vimal, and is directed to educate the body to awaken our ability to consciously shape how we respond to ourselves and others.

Most often when something happens to us, we form a reaction which stays with us throughout life. We then form behaviours to avoid experiencing the same discomfort or pain and these reactions of fear, anxiety, panic and anger unconsciously limit and control how we interact in life.

The Prabhu Method teaches us to work with and become aware of our reactions so that we can move towards a space of growth and awakening.

DURING THESE SESSIONS, YOU WILL:

– Learn the basic theory of somatic and be introduced to the Prahbu Method.
– Have the opportunity to encounter and learn how to manage your reactive system while being led through various somatic exercises with different focuses. This will help deepen your understanding of both, yourself and your relationship with others.


– While doing these exercises, you may realise the limitations you have embodied and can choose to consciously hold your body in the way that you wish.

Jothi will answer as many questions as time permits. The group will also include some experiential work.

Upon registration, a confirmation email with a password will be sent to you. We recommend you to join from a computer in a quiet space where you can be with you. Download the Zoom plugin in advance, and log in a few minutes earlier to settle in.
Time

(Saturday) 7:00 am - 8:30 am