07may6:00 pm7:00 pmFree 21-Day Creation Challenge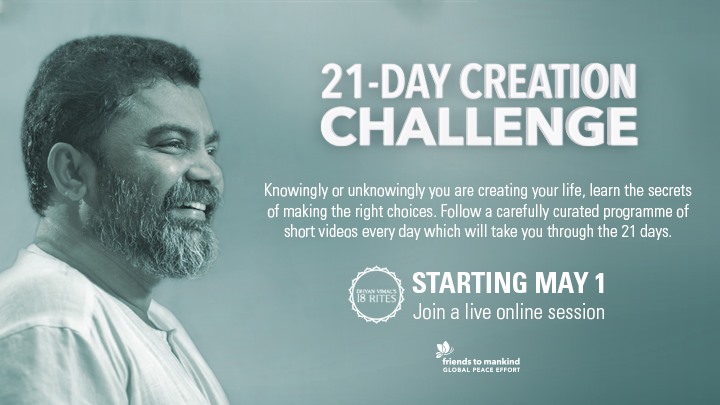 Event Details

(Only for participants who started the 21-Day Creation Challenge on May 1, 2020)

Join participants worldwide as you go through this challenge.

DOWNLOAD THE FREE APP: https://itunes.apple.com/app/id1027767208 and get ready, we will meet again on May 7th.

ABOUT THE 21-DAY CREATION CHALLENGE
During the challenge, some very profound tools are revealed by Dhyan Vimal where you can learn to consciously create and shape life.

HOW IT WORKS
During the 21 days, you will be invited to:

1. Watch a daily video challenge on the Dhyan Vimal Online Meditation App (approx 10mins)

2. Interact in live sessions via Zoom with facilitators and participants across the world. There will be four live Zoom sessions on Day 1, Day 7, Day 14 and Day 21.

Join the second Zoom session on May 7th.
Zoom Sessions will be held through three different time zones:
6-7pm Berlin
6-7pm New York
6-7pm Kuala Lumpur

Welcome!
Time

(Thursday) 6:00 pm - 7:00 pm