06may9:00 pm10:00 pmFor Parents: Online Preview into DV's 6 Rites of Creation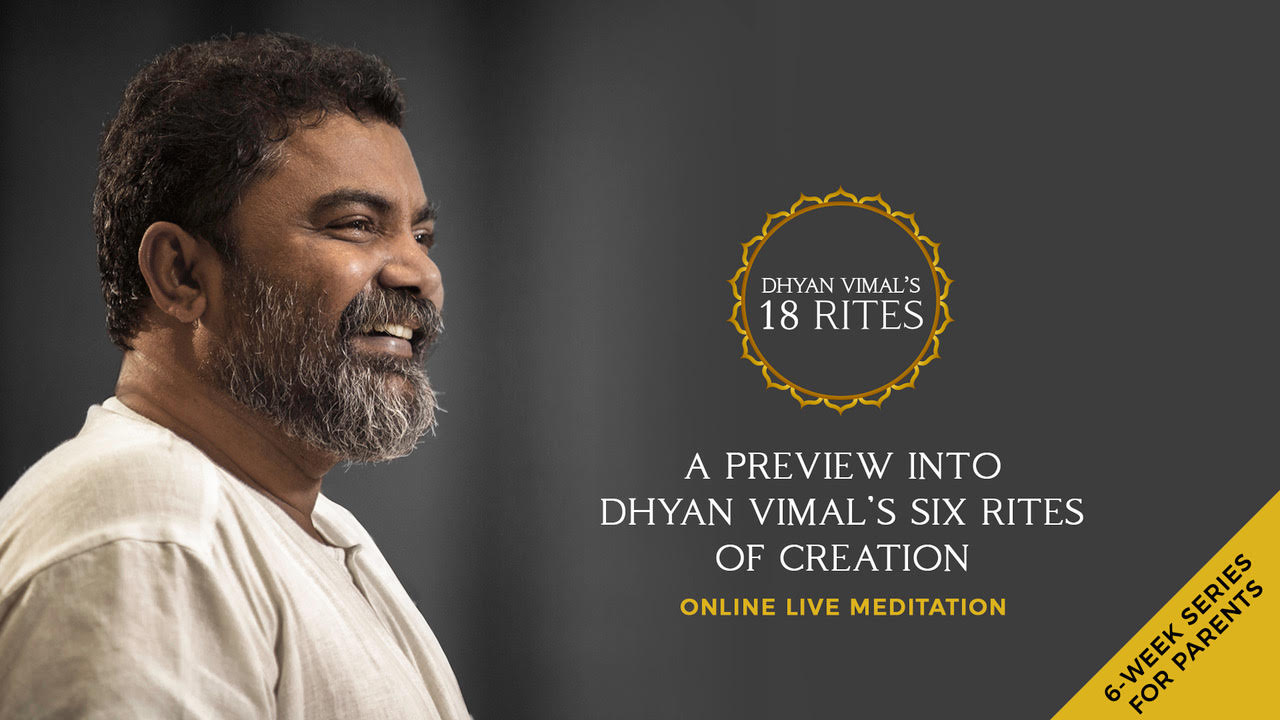 Event Details

Join this 6-week Online Series to learn how you can live in creation in your parenthood!

The 6 Rites of Creation is part of Dhyan Vimal's 18 Rites of Awakening. These rites offer you some of the most powerful tools you can learn to live as a creator of your life. Many times, the stress and anxiety we experience as parents in daily life is just a by-product of ideas we have adopted of how we should be.

In this session you will be introduced to the 6 Rites of Creation, and learn how these tools can help you to meet the demands of your life. Through that you have the possibility to consciously choose how you choose to exist, as a parent, and in life as such.

ABOUT THE 6-WEEK SERIES FOR PARENTS

Each Wednesday, we will come together to face our struggles and be empowered with tools that can help us wake up being a creator:

April 8: Rite 1 – Going Beyond the Affected State

April 15: Rite 2 – Being with What Is

April 22: Rite 3 – Guru Mantra, What you are Saying Yes and No to

April 29: Rite 4 – Going Beyond Laziness

May 6: Rite 5 – Jayam, Living in Victory

May 13: Rite 6 – Arpanam, What you are Dedicating Yourself to

/ You are welcome to join one or all of the sessions /

You're welcome to join from anywhere in the world!

(Time zone converter: https://www.thetimezoneconverter.com/)

//session entry closes 10 minutes after it begins//

(You only need to register once for this series)

 

We recommend you to join from a computer in a quiet space where you can be with you. Download the Zoom plugin in advance, and log in a few minutes earlier to settle in.

For more information and tips on how to get prepared write to zurich@dhyanvimal.com or call +41 78 918 44 54.
Time

(Wednesday) 9:00 pm - 10:00 pm