07janAll Day226 Rites of Creation Programme - TORONTO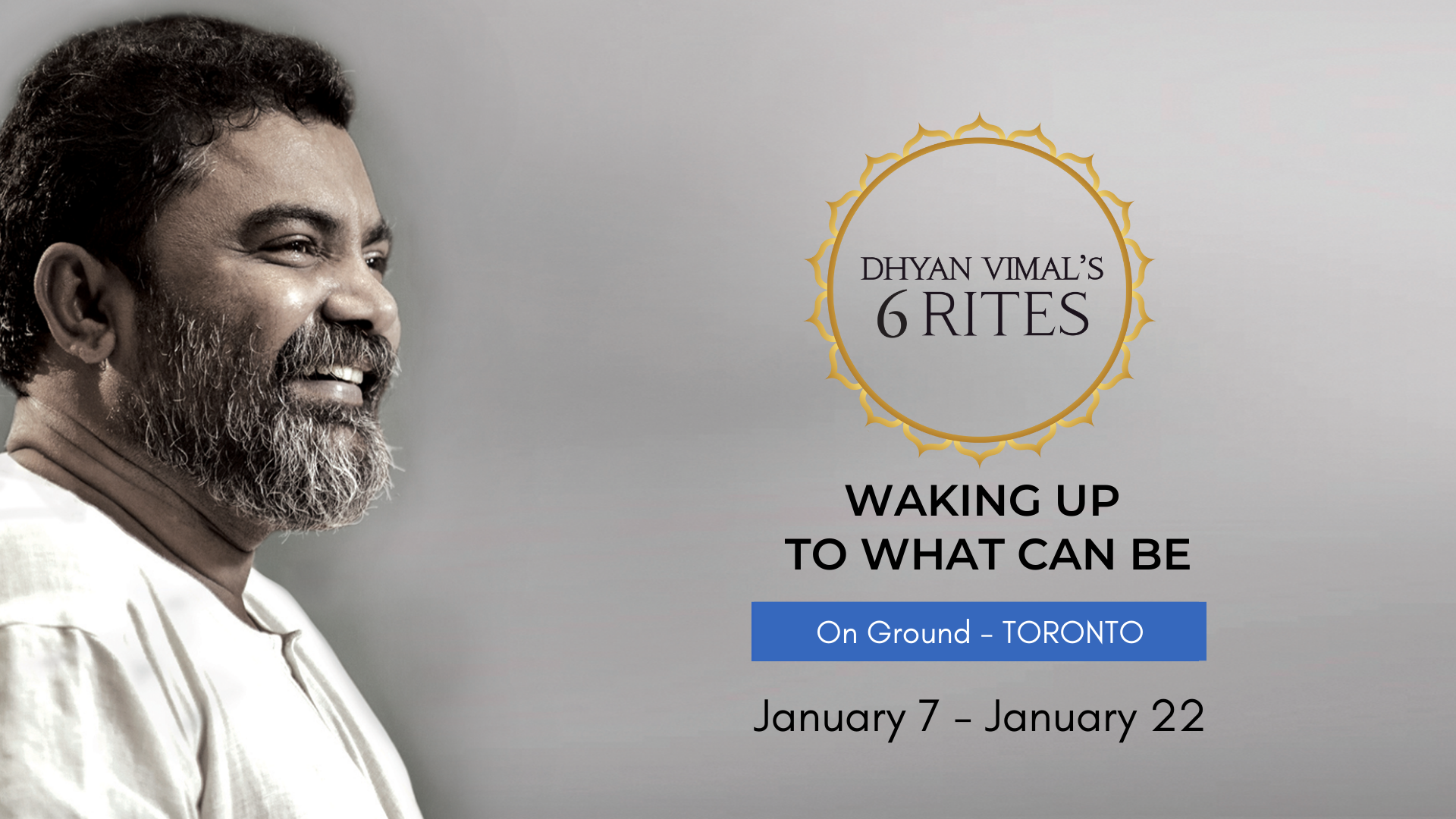 Event Details

We invite you to Dhyan Vimal's 6 Rites of Creation Programme, starting November 26th.

ABOUT THE PROGRAMME:
For most, life is just a by-product of an unconscious happening, not a deliberate and conscious action. Dhyan Vimal's 6 Rites of Creation Programme is designed to offer you six powerful rites with mudras that will help you wake up to your ability to create life. The 6 Rites are some of the most powerful tools one can learn to shift from living as an effect, to waking up as an effector of life. 

WHAT IS INCLUDED:
Video and Audio Lectures created by Dhyan Vimal

4 Onground Study Sessions with Facilitators

Meditation and Embodiment Exercises

Online Intro Sessions into the Somatic Work

Exclusive Live Sessions and Resources available for DV Institute Students

Monthly Online Study Sessions for Programme Graduates

Access to 6 Rites Archive with Supporting Lectures from DV Masterclass Library

One-month Free Access to the DV Masterclass Basic Library




*For non-subscribers and new programme students.

LOCATION: 531, Queen Street West, Toronto
DATES: 
Orientation: Saturday, 7 January, 1 – 2 pm EDT
Study Sessions:
Saturday, 14 January, 1 – 6.30 pm EST
Sunday, 15 January, 1 – 4:30 pm EST
Saturday, 21 January, 1 – 6.30 pm EST
Sunday, 22 January, 1 – 4:30 pm EST
HOST: DV Institute Facilitators
FEE (Inclusive of 5%GST): CAD 546.00
We look forward to seeing you at the programme!
* Location, timing details and schedule will be provided after you register.
** Please visit www.dvinstitute.com/6rites for more programme info or questions. 
Time

january 7 (Saturday) - 22 (Sunday) EST
Location

Queen Street West, Toronto