Welcome to the
Biological Orientation
Programme
This programme has two parts, Part One is the 21 Online Meditations and Part Two is the Study Materials which consist of Four Lessons and all their supporting material. Each Meditation is approximately one hour long. You will also find that some of them include additional video lectures.

21 Meditations
Part of the training is to pay attention an hour a day to the Meditations. You may choose to do the meditations at your own pace however, it's advisable to not to do it randomly but to to set a schedule for yourself. We recommend one Meditation the same time every day.
Study Material
There are Four Lessons which correspond to the 21 Meditations.
The Split State
The Integration of the Brain
Upward vs Downward Flow
The Embodiment for the Upward Flow
In each lesson, you'll find video lectures, transcripts and research material. There is also a list of audio lectures and an E-book titled – Survival, Sex, Inclusion and the Evolution of the Human Being. The book is key reading for this programme and we recommend that you start reading the book as you begin. You can explore the library at your own pace or chose to follow the recommendations that you'll find after each Meditation.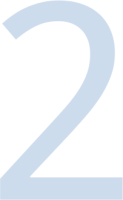 A Message from Dhyan Vimal
The quest to realise the human potential and to awaken what can be as what we are, has been a search since the birth of the modern man. This search has led to much discovery about the hidden workings that seem to be available to some and missed by most of humanity.
Once you understand how you truly work and the elements that are in the way, you will naturally come to be awakened to all that is possible as yourself. The blindness to this and the loss of this science, to both ideology and living out just simple beliefs has kept one unable to be that which is possible as oneself, thus humanity is still in the dark ages. This is the learning of this, the allowing of oneself to be exposed to all the insights that are needed for this awakening.
The effort has been to put down this knowledge in a pure way in which you for yourself can come to live out these truths. The teaching is held with the foundation of science and exploration, is you coming to that which you truly can be, which is the fulfilment of your living organism to its fullest potential.